on the first of March i ate at a Manado restaurant in south jakarta, Beautika. it's a cozy place but has a tight parking space. i came there because of my boss's birthday, her treat of course. because of her treat i couldn't bought the dine that i desire. she choose a package of the food. when i first came to this place it's a great impression, the place was made entirely of wood decor, and theme was wood too. i couldn't take a picture at the front of the restaurant, because there's no good angles(tight space.). but i manage to take the picture of the billboard.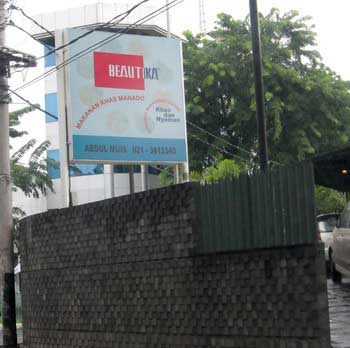 after looking a place to sit, lunch was served.. and i think what the..
is this how they present their food? it's quite a disappointment. i thought the food was prepared the same theme with the decor of the place, but no they present it in bowl of white cheap ceramic bowl and maybe because my boss ordered only four menu(but still why do they present it in white cheap bowl!). i take a picture of it so u can know how disappoint i am.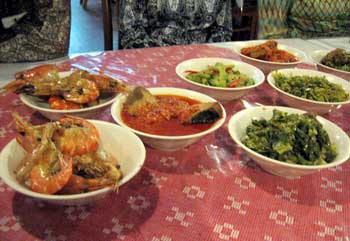 ..and the ordered meal was fried prawn, bitter chinese mellon, a hot sambal cakalang (maybe it's called skipjack tuna in English), and a very bitter papaya flowers. the ordered drink for me is orange juice and the dessert is a mix crunch ice("es campur" in indonesian). lets take a look at the chinese bitter mellon or "Pare" what indonesian called it
.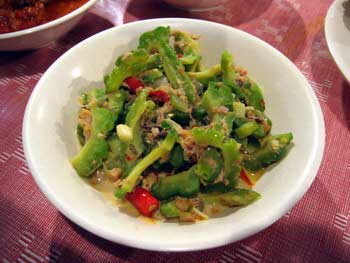 it's just a typical meal, not too bitter of course. kind of Javanese cook combination flavors. i also take a picture of the menu…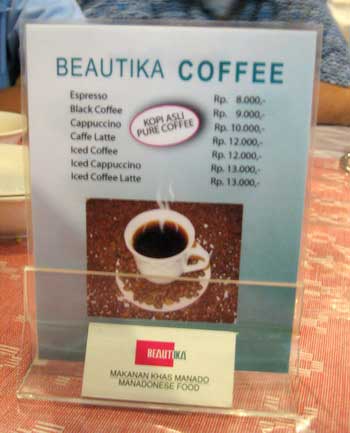 well it's quite lame of course. Maybe this the standard course what my boss ordered, but that doesn't mean we couldn't see the deluxe one. this is the picture of the place while i was coming down from the stair.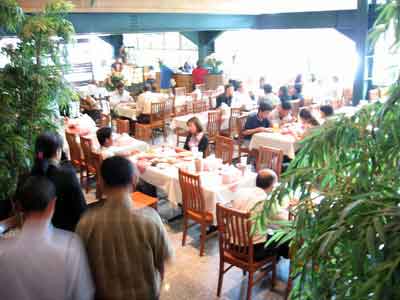 with the place like this shouldn't we get a good presentation of the meal? but nevertheless the taste of the food was tempting. i don't know the exact cost of the lunch but my friends sought it at the reasonable price around Rp. 2.500.000 (around US $250) for 30ish person. it could be the best place to hang-out with your family and your associate but could use a better plate for the meal.
Advertisement : Join My Agloco Network
u may also like this :