Every body was complaining about my work, they don't believe me that i do alot of job in this so called half goverment company :D . This is the pic that i shoot when i was in the company to show how busy we are.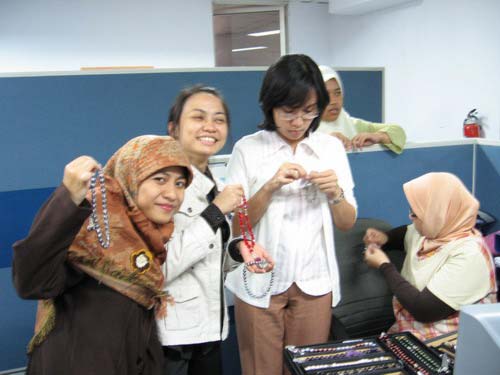 In the busiest day of our job, we (our division) could slip a little time to find another income from our small so called small salary, the 2nd girl from the right were selling jewelry, she made a necklace and bracelet from original Swarovski crystal. Next week i'll made a web site for her.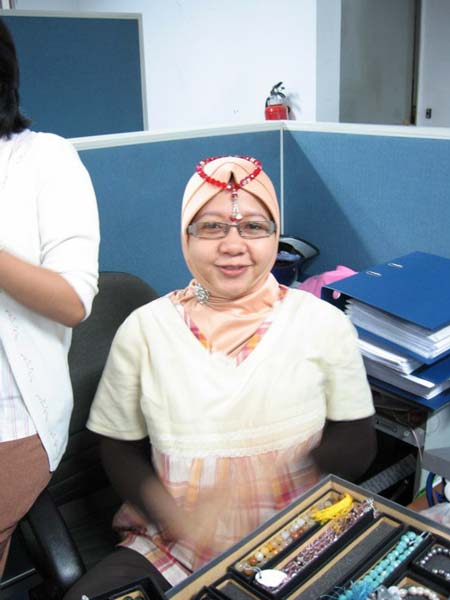 This girl even have the time to pose like that! can u imagine how little time that she and we have in our office. oh the humanity….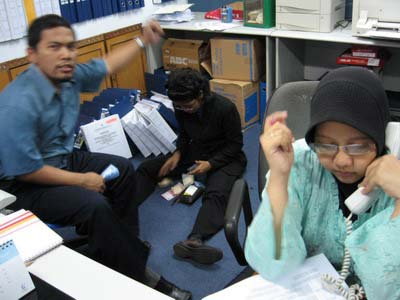 The girl in the middle is always counting money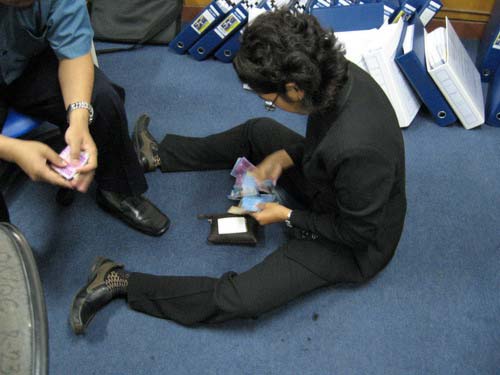 she was searching side jobs too , so she need to keep her head low while counting the drug money :D so she counted her moneyon the floor.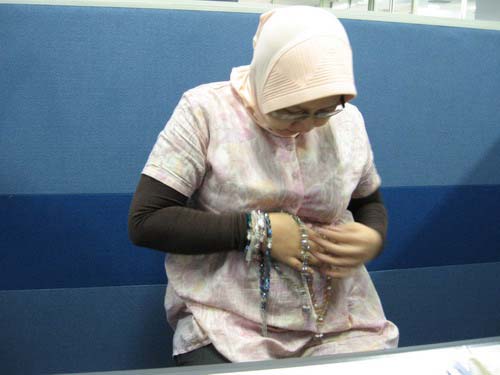 U couldn't get enough bling-bling in one hand, u COULD wear ALL the necklace and the bracelet in your hand. that's the freedom in our office. but that's not me, i dont wear bling-bling.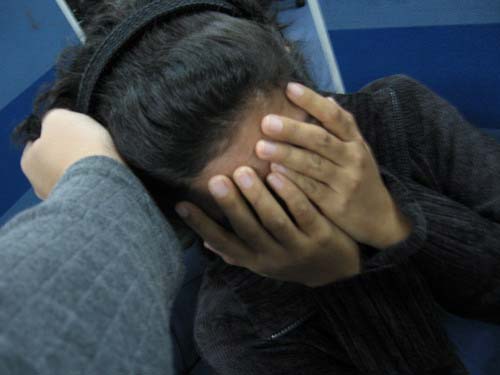 There's nothing wrong with a little bit torturing in the office right? no animal were harm during this picture taken. :D
See this is my every day life, u can imagine how busy i am and everybody else in here.
u may also like this :