A couple weeks ago i ate a fabulous lamb satay and Tongseng, it's not too pricey but it taste really delicious for my indonesian taste, the meat was tender at the right point. in case u didn't know, satay is pronounce sate in indonesia, just like when say pate.
When u eat satay u'll goin to use some kind of sauce to eat it, u had to choice either u use black sweet soy sauce(kecap) or peanut sauce(use sweet soy sauce too but with peanut :D ). U could see the what satay look like, just see the current pic.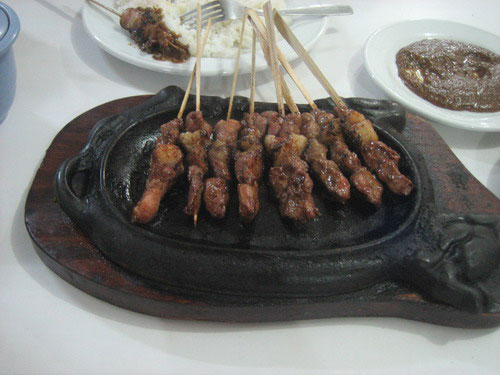 i also ate tongseng, it's hard find an info about tongseng in the web, but this is a description to it that i can get.
A delicacy using mutton and it is called 'Tongseng'. The mutton is boiled using charcoal.
it's taste quite spicy and hot, with plate full of rice and tongseng will make ur stomach full :D . all of this food i ate comes with a total cost 48000 rupiah, it's only about US $ 5. the place i ate is in "Sate Cirebon" at Rawamangun, Jakarta near Batak church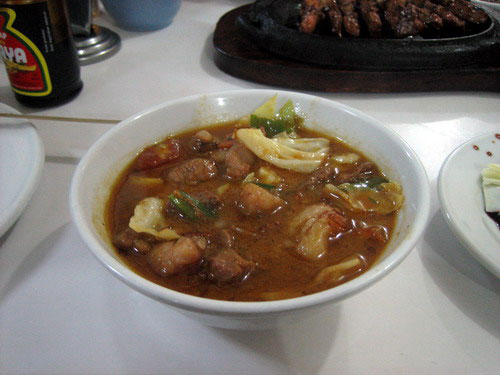 u may also like this :