Couple days ago i had a lunch break at Platinum restaurant in Gajah Mada Plaza, Jakarta Barat. This is a franchise restaurant so expect mass product taste and middle to lower price range. Well i ordered a fried chicken with butter sauce. The taste isn't good enough, not bad, but doesn't good enough… The amount of of the food it's enough for a one time lunch meal, not too much not too less. For a girl maybe it's too much. i take a shoot the food there with my Canon A530.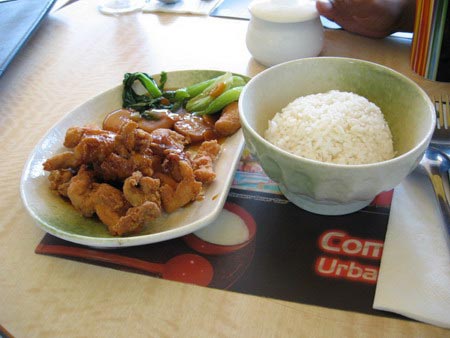 The reason why this menu doesn't taste so good is because the chicken is quite stiff(cold) and the sauce IS NOT butter sauce but sweet sauce(kind of tomato sauce but more greasy). I thought with this amount of food would not fulfill my hunger, but actually it's a large portion i tell u. oh yeah there's a fried tofu(japan tofu) with it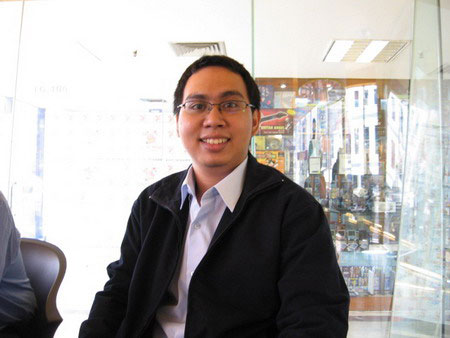 The second dishes that i see is what my friends ordered. the food is hainam rice chicken. I don't know what it taste like, but i think it's good, my friend always ordered that if we go to platinum on a lunch break. it's quite a large dishes by the look of it.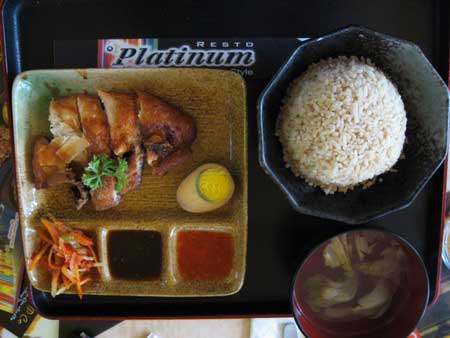 The third dishes is teriyaki combo, i think it's not a teriyaki at all, it's just a bunch of a fried sausage, slices meat and coleslaw with sweet sauce(like soy sauce but more light) on a hot plate.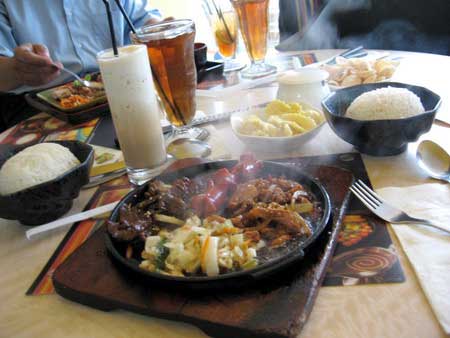 For fun with friends this restaurant its quite cheap and cozy, not too bad after all (it's a boring place after 3rd visit). With three menu ordered, 3 glasses of lemon tea and 1 glass of cappuccino it's roughly cost around Rp. 75.000 ( around US$ 8 ).
u may also like this :