If you don't think Jack Black and his band Tenacious D are cool, you better pass this story. Couple days ago i just watch the coolest musical movie ever!! the title of the movie is Pick of Destiny. I mean this movie really rocks! the song are really in into the movies, okay the story sometime quite lame, like cock push-up(?) and the sasquatch. but the music really blend with the action, what i meant with action is the rocking that jack black and kyle gass do.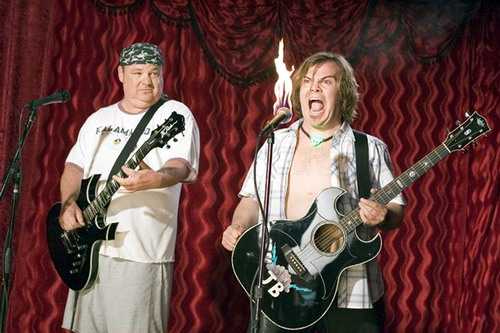 This movie represent the spirit of one of Tenacious D song from his first album "The Greatest Song in The World". The movie is the longer version video clip of this song in my opinion, the story of both of them trying to change the world of rock history forever.
The other movie that i think strange but nice is the "Stranger than Fiction" by Will Ferrel. (watch out spoiler!!)Beside his cool watch, this movie has a strange plot, i mean really strange plot, Will Ferrel (Harold) is becoming a character in someone novel while the novel is being written. I recommended this movie if u just want to see a popcorn movie.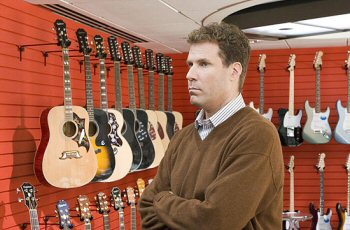 i know i am quite late watching this movie, it is because i rarely watch in theater, i need specific time if i want to go to a movie. Even though i still recommended every one to watch this movies. oh yeah the "Pick of Destiny" have a very sarcastic language (say f*** every 3-5 minutes or so except while they're rockin!!)
u may also like this :