Couple weeks ago while on the road visiting my parents, i came across on a night market near my house, which is unusual, because of all the time i live there, there's no such things like this happen before. I decided to go there the next day, then my wife ask to my sister in law that the night market is only there for one day only then move to another place. We called this kind of market is "Pasar Kaget", a market which only appear for a short of time, i'm sure there's an English for this but i forgot what it's called.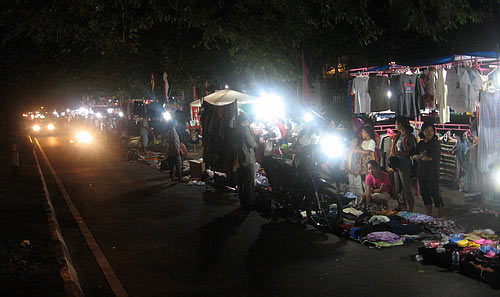 My sister in-law was right, the next day the market move to another street. but lucky for me, it's also not far from my house, only 3 blocks away. It stretch along street for 700 meters (0.43 miles) long.
The market is full of people selling many things, many of them sell cheap shirt and crappy toys,
but i happen to found one of them selling this classic toys, boat that uses burning oil to cruise, it brings back many memory because i happen to have when i was a kid.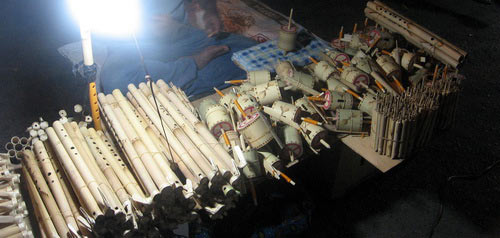 There are also store which sell traditional bamboo flute, in our culture this kind of music instrument called "Seruling Bambu".
After a couple of hour, i ate fried duck on my way home near the market. We bought a cool embroidered shirt for my older brother sons and a cheap sandal for me.