While stumbling, i found a tutorial about "How To Make Digital Photos Look Like Lomo Photography" from Digital Photography school, interesting, because i was looking in creating digital HDR pictures using regular digicam.
I tried at my niece picture, it look good! i love it :)
this before the digital mock-up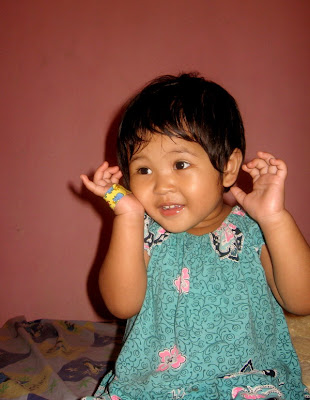 and this is after
but rather than create a photoshop pictures look like lomo photography only, i took the step in the tutorial but regard the similar look like lomo, the result? i think it look pretty cool too, it has a nice color depth imho.
i tried in two pictures, the first one is with my junior in campus reunion.
this is before
and after
the other one, i use pictures while celebrating our independence day last august :)
this is before
and after
neat huh. Now searching that tutorial again in creating HDR pictures, stumbling away! :)
u may also like this :